Hot Off the Grill Cupcakes.
What do you make when you're invited to a birthday BBQ in the summer?
"Hot Off the Grill Cupcakes," of course!
I came across this idea in my latest issue (August/September) of Taste of Home magazine, and I thought it was just the cutest idea! The original decoration is shown on a brownie, rather than a cupcake, and topped with candies. However, I had some buttermilk I wanted to use up, so I opted to go with my Chocolate Cherry Coke Float Cupcakes (minus the icing & cherry buttercream) as the building block instead. I love the springy texture of this chocolate cake, and it's quickly become my go-to recipe for using up leftover buttermilk. I never have complaints when I give away cupcakes to all our neighbors & friends, either! 😉
To make these oh-so-hot treats, you'll need the following:

2 dozen cupcakes (or brownies, as the original idea suggests)
1 can store-bought chocolate frosting (omit if using brownies)
orange icing sugar
72 pieces Hot Tamales candy
black royal icing (piping consistency)
As the cupcakes baked, I began to wonder if they wouldn't look a little funny. After all, brownies bake up with a crusty, flaky top that looks rugged. Cupcakes – especially these! – bake up with perfect little domes. I wasn't so sure the decoration would like "right" on the plain cupcake surface. Not only that, but what's a cupcake without frosting?!
Instead, I chose to use a quick can of store-bought (*gasp*) chocolate frosting to jazz up the cakes. (Hey, I still get points for making the cupcakes from scratch, right?) The frosting helped to provide a better sticking surface for the orange icing sugar, too. Speaking of that, the orange sugar might just be my favorite little part of these cupcakes – it *really* does look like coals on a grill!
Once I had frosted & sugared all of the cupcakes, I used a bit of black royal icing to pipe grill lines across the surface. As I finished each one, I topped the "grill" with three pieces of Hot Tamales candy. I added tiny grill lines to each candy "hot dog", and then the cupcakes were finished! From beginning to end, I decorated all two dozen cupcakes in under 20 minutes!
And it's always nice to have a super-cute, super-EASY decorating idea tucked in your back pocket for a quick treat to take to a lazy summer's BBQ, right? Right! 🙂
You could jazz these up even more, too. Try some Hershey's Chocolate Drops™ to make tiny burgers, or small bits of red & yellow royal icing for ketchup/mustard accents. I can't wait to do more the next time I make these! 😀
---
(As an aside, I'm ridiculously proud of the photos in this posting, as every single shot is "SOOC," or "straight-out-of-camera" with no post-processing at all. *squeee*) I also LOVE these so much that I'm linking up over at Cheryl's, too!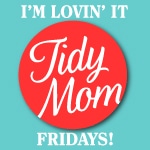 22 comments on "
Hot Off the Grill Cupcakes.

"
Pingback: Sweet Treat Ideas for your Memorial Day Bash! |

Pingback: Petite Treats « Dancing in the Rain

Pingback: August's Last Cupcake
Leave a Reply