Watermelon Slush.
Nothing quite says "summer" like ice-cold watermelon eaten on the porch. At least, that was my line of thinking before I tried this cooler, even-icier version of watermelon…
This recipe whips up so quickly, and you'll love the fruity flavor!
Watermelon Slush
(recipe from Taste of Home's Light & Tasty Cookbook)

8 cups cubed seedless watermelon
1/4 cup lime juice
1/4 cup sugar
2 cups lemon-lime soda, chilled

In a blender, cover and process the lime juice, watermelon, and sugar in batches until smooth. Pour into a freezer-proof container. Cover and freeze for 30 minutes or until edges begin to freeze.

Stir and return to freezer. Repeat every 20 minutes or until slushy, about 90 minutes*. Spoon 3/4 cup into bowls or glasses; add 1/4 cup soda.

Yield: 8 servings

* Your mileage may vary, as mine did greatly. I found that it took almost an hour for the mixture to begin forming ice at the edges, and it took another 3-4 hours for the entire mixture to become "slushy." After two hours, I also took the cover off for the rest of the freezing process, and that sped things up tremendously. To say that this would be ready in 2 hours (as recipe indicates) would be quite a stretch.
---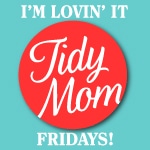 5 comments on "
Watermelon Slush.

"
Leave a Reply