Go RED for Women!
Have a heart, folks.
Tomorrow is the day to recognize the importance of heart-health education. All across the country, your local American Heart Associations are gearing up for February's "Heart Month."
But first up, Feb. 4th is "Go RED for Women" Day, and I wanted to mark the occasion.
Worldwide, 8.6 million women die from heart disease each year, accounting for a third of all deaths in women. Three million women die from stroke each year. Stroke accounts for more deaths among women than men (11% vs 8.4%) with additional risk for CHD unique to women related to oral contraceptive use in combination with smoking.*
435,000 American women have heart attacks annually; 83,000 are under age 65; 35,000 are under 55. The average: 70.4.
71% of women experience early warning signs of heart attack with sudden onset of extreme weakness that feels like the flu – often with no chest pain at all. Medical professionals are challenged to respond to women's milder symptoms, acting with insufficient guidelines.
42% of women who have heart attacks die within 1 year, compared to 24% of men.
Since 1984, more women than men have died each year from heart disease and the gap between men and women's survival continues to widen.
267,000 women die each year from heart attacks, which kill six times as many women as breast cancer. Another 31, 837 women die each year of congestive heart failure, representing 62.6% of all heart failure deaths.
I'm donating these cookies to our local blood drive facility. The nearest AHA is actually hundreds of miles from me (we're in Minot, North Dakota – use your imagination!), and I want them to be fresh & sweet. Plus, giving away the cookies is good for MY heart.
---
* Source: www.womensheart.org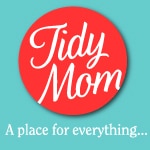 8 comments on "
Go RED for Women!

"
Leave a Reply