"Groovy" Birthday Cookies.
I have a beautiful friend here named Jennifer. You would never believe her age if you were to meet her, but I think you'll figure it out from the cookies alone, so I didn't worry about offense in titling my post. She's just fantastic, and this past Saturday night, I was thrilled to be a part of a surprise birthday party planned by her husband and daughter.
When her hubby Dennis called me the week before, I asked if he needed help with anything. He didn't, but I told him I planned to make her some cookies and bring to the party. "Awesome! Then I don't have to worry with a cake!" Such a man. 😀
Her husband told me that, since this was her 40th, I was free to make "black mummies" and such. I joked and told him I was sure I could come up with something a bit brighter. I think I got it!
I knew I wanted to go with popular symbols from the 70's: the peace sign, the groovy, graffiti-looking text. I also had the idea to work with hit songs from Jennifer's birth year, and I found this awesome list to choose from. (Now… admit it… you just plugged in your year and checked out the songs from when YOU were born, didn't you?!)
Unfortunately, of all the designs banging around in my head, I only had the heart and circle cookie cutters. For the rest, I needed to create them. I sketched "1971", then traced around it, and I did the same with a music note – those were easy. As for the magic mushroom, well… I must've drawn about ten of them before I had one that I felt was workable. Yeesh!

I tried to "write" with a groovy-type of font. I think I had it until I got to the 'v'. *sigh*

It's a Volkswagen bus, of course!
---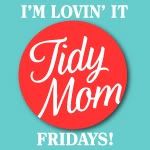 8 comments on "
"Groovy" Birthday Cookies.

"
Leave a Reply